Outletcarretilles&Optimización offers you professional consulting based on a more than 22 year experience within the forklift market collaborating with MOVVO. MOVVO has an 100 percent vertical production range, more than 45 engineers and decades of experience in the demanding automotive sector.
No process will be implemented without driving exhausting computer simulations to verify the effectiveness of the proposition.
Outletcarretillas&Optimizacionhas an extensive project experience obtained by participating in countless tenders of international and national companies as SEAT, OPEL, PIKOLIN, BALAY, BOSCH SIEMENS, FERRER, VOLKSWAGEN, RENAULT, CITROËN, MERCEDES BENZ, MICHELIN, FAGOR, LEAR, LA PLATAFORMA, LECHE CELTA, CENTRAL LECHERA ASTURIANA, LECHE PASCUAL, CEVA, DANA, HEINECKEN, MAHOU, DHL, COCA COLA COMPANY etc.
To bring your fleet to the next level in terms of effectiveness we offer you state-of-the-art tools to do things different and to open the door to continuous process improvement.
Automated guided vehicles ( AGV) – Geolocation and Fleet Steering based on Big Data are the areas, that we offer in collaboration with MOVVO. Automated guided vehicles ( AGV) – produced by MOVVO made in Spain Barcelona.
Automated guided vehicles made in Spain-Barcelona by AGEVE by MOVVO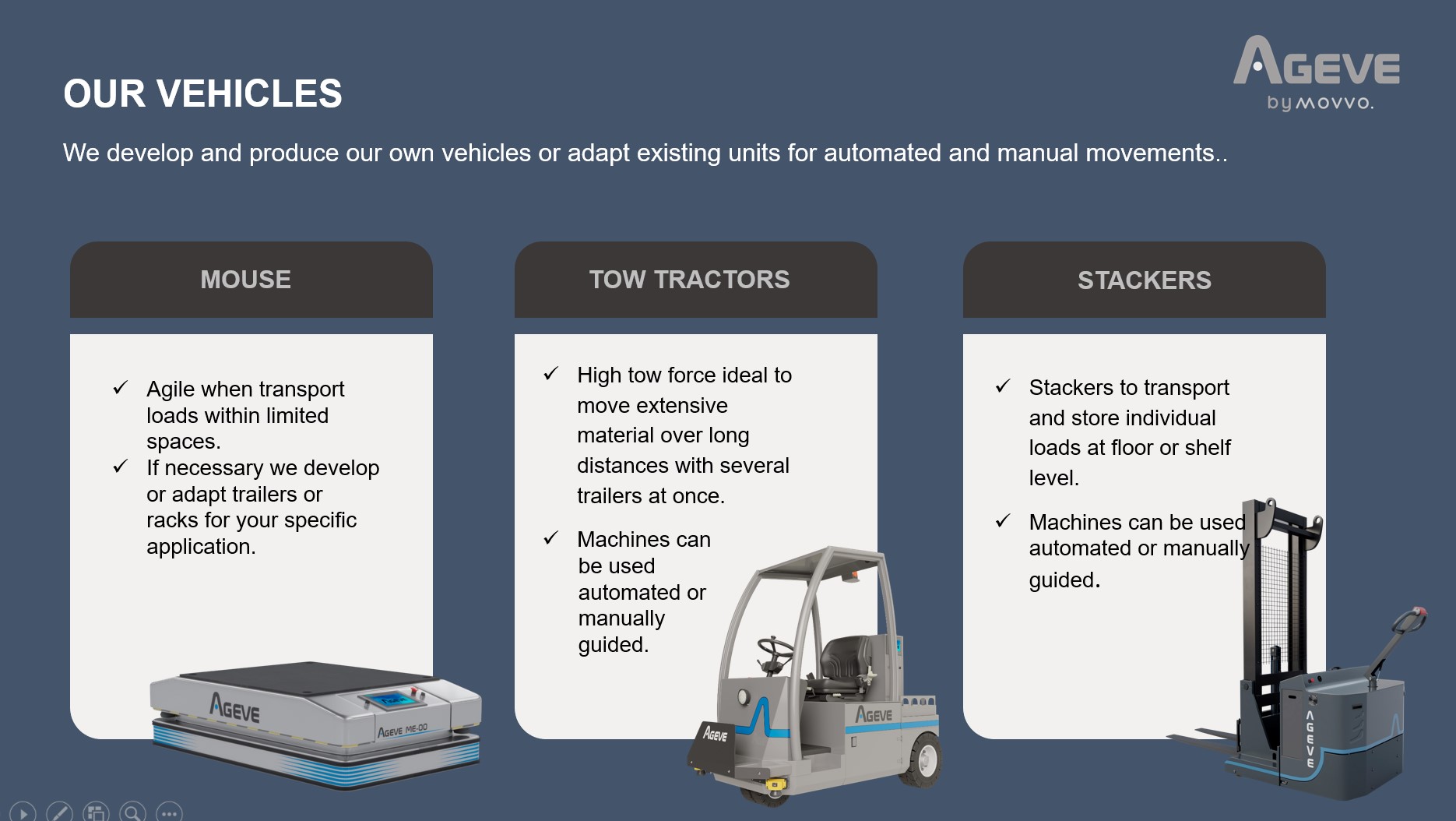 Geolocation
Continuous real time observation of all forklifts and tow tractors both inside and outside areas.
AGVs and conventional forklifts can be observed at the same time. Warehouse areas at different periods of the day can be scanned in order to locate dangerous zones with accumulation of accidents and areas where the high traffic prevents a continuous material flow. .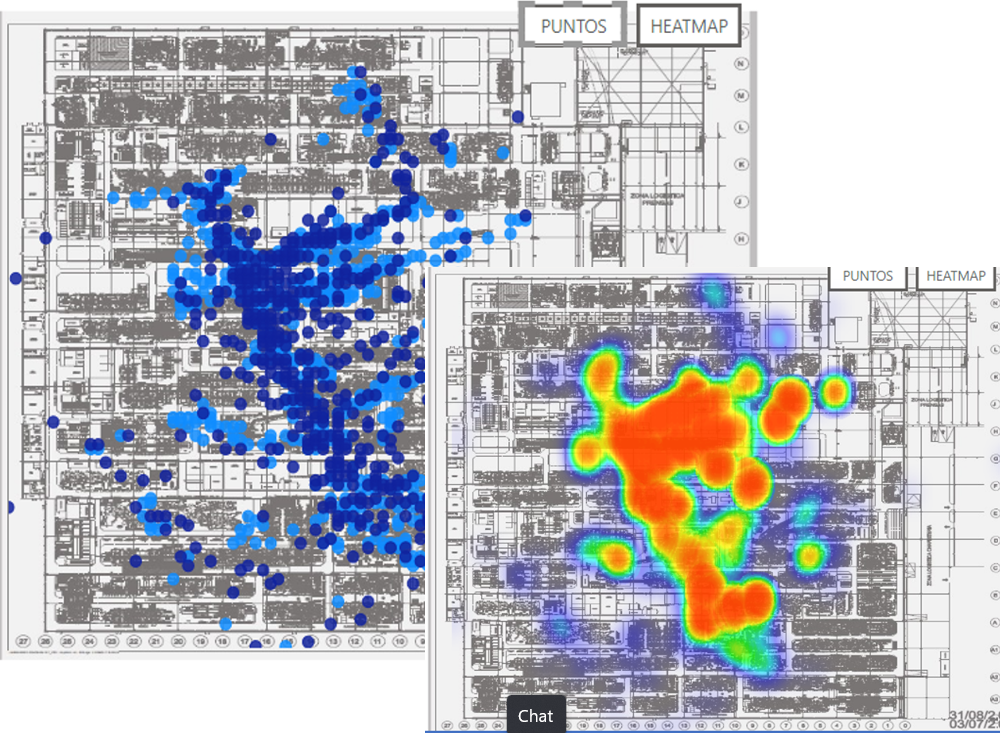 Active Fleet Steering
We collect and interpret BIG DATA of different sources in order to take care of all relevant data to steer the forklift fleet and to build an always actualized data base to generate a continuous improvement.